SAY GOODBYE TOPAINFUL FEET!
Say goodbye to sore and achy feet
Keeps your feet dry and comfy
Perfect for any outdoor activity
Greattraction and grip - rain or shine
SLIDE YOUR FEET INTO CLOUD!
It's so annoying havingsore feet and heelsafter a long day at work. out shopping with friends. or simply walking your dog. Imaginenever having to struggle with achy feetagain with the Sandals providing you with thecomfort and support you need all day long.
WALK COMFORTABLY AND PAIN-FREE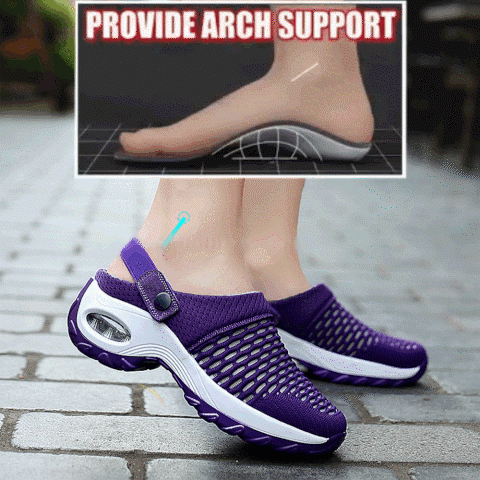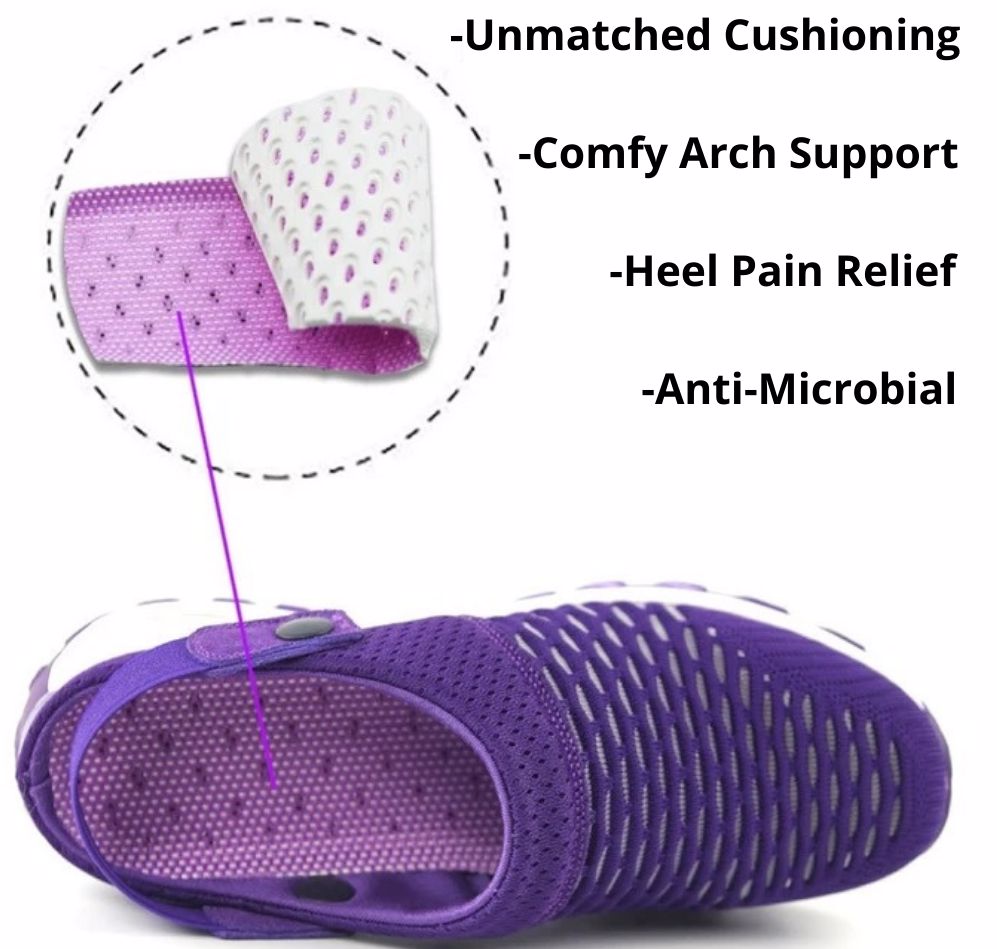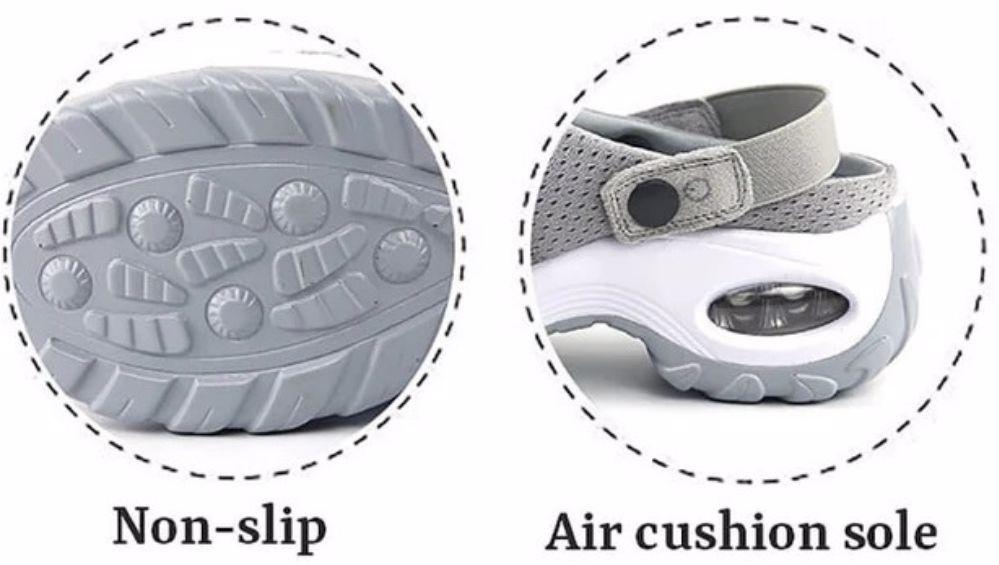 Flexible. light. stylish and SUPER COMFY!You can stay on your feet all day without any pain.
Theinnovative ortho-cushion system with premium orthotic insole and ergnomic cushioning solesoften impacts. making every step you take soothing with comfort.
The sandals arenon-slip and anti-skidproviding great traction and grip with no slipping or sliding.
ENJOY ANY OUTDOOR ACTIVITY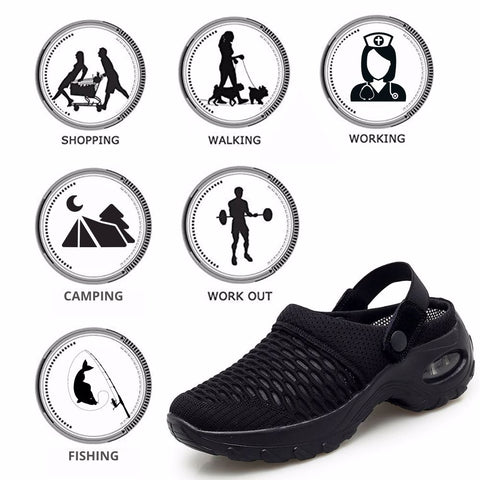 Ultra-light and flexiblewith an easy slip-on design that's bothwaterproof and durableso you'll enjoy your favorite activitycomfy and pain-free.
Perfect for long days on your feet. walking your dog. or any number of daily activities likenursing. camping. fishing. gardening. shopping. cooking. and even traveling!
NEW ADAPTIVE SOLE DESIGN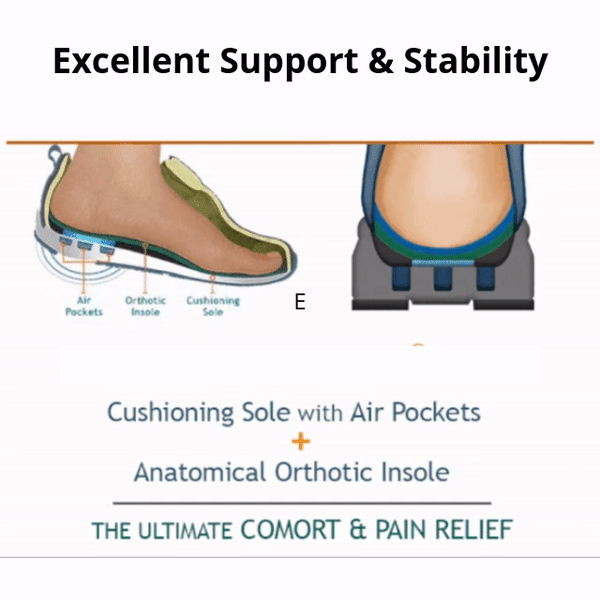 Ourunique adaptive solegently embraces your feet toeffectively reduce footandheel painfor all day comfort. Comfortable and supportive. our premium material improvesthe alignment of the foot and legto enhance your comfort and help ease stress and pain on the heel.
Size Chart