TV Smart Retro Portable Bluetooth Speaker
The TV Smart Retro Bluetooth Speaker (TV Smart) features a 16x16 full RGB programmable LED panel, an acoustic enhanced design, and a new mobile application. TV Smart is available in a range of colors and offers numerous useful smart device functions, including games, fun tools, and more!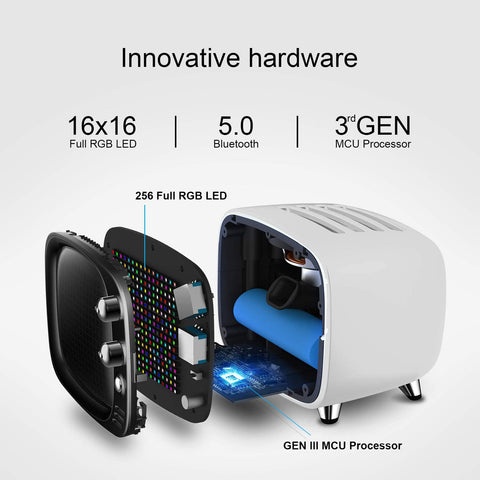 Small Body with Big Energy
TV Smart is equipped with the latest audio technology and unparalleled tuning experience. With an acoustic enhanced design, 6W speaker, 360° audio direction and bass port it is able to deliver the finest audio in such a compact body.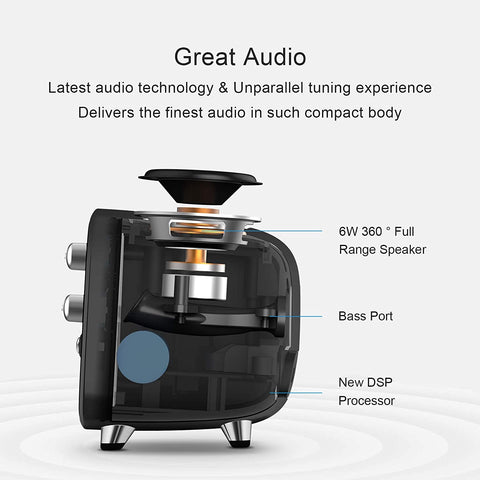 Pixel Art Creation Display with Free APP
Design your own pixel art image through the free APP. You can also share and communicate with other pixel art fans worldwide in the online community.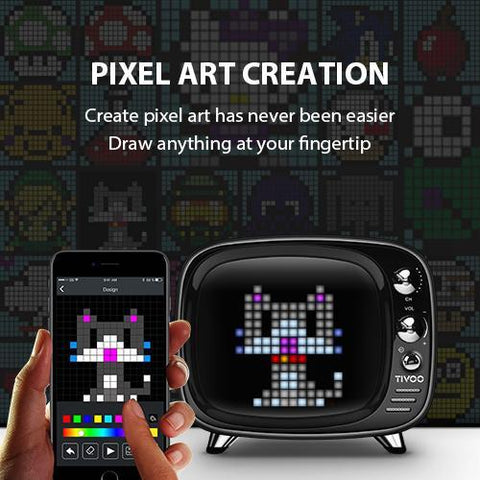 Incredible Fun
Enjoy the retro fun to a whole new level. Be a DJ or play classic games in your free time. TV Smart offers endless fun with its various functions.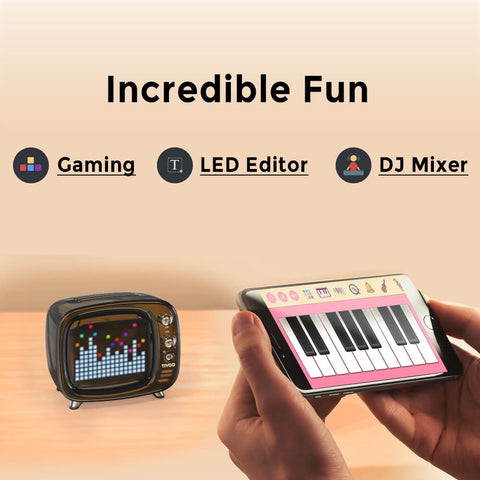 Smart Alarm with Sleep-Aid Assistant
Featured with 14 refreshing alarm profiles and highly customizable settings. TV Smart also supports self-recorded alarm. Packed with 24 professional sleep-aid profiles, ensures a great night of sleep with its built-in high-quality Alpha Wave white noise tracks, as well as its special calibrated melatonin-inducing light waves.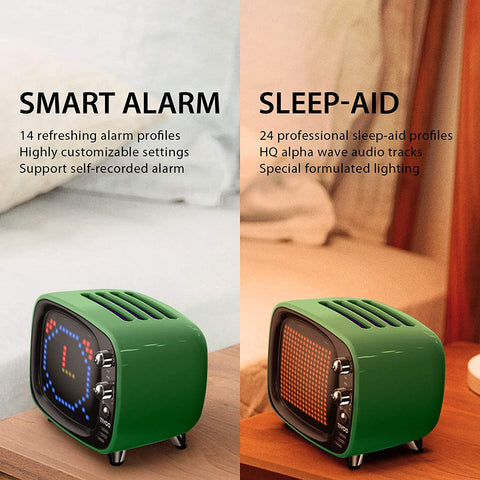 Useful Daily Functions
Most interesting features are waiting for you to try them! TV Smart can be your personal assistant with Social Media Notifications, Voice Memos, Time Planner,  Weather Report, and much more.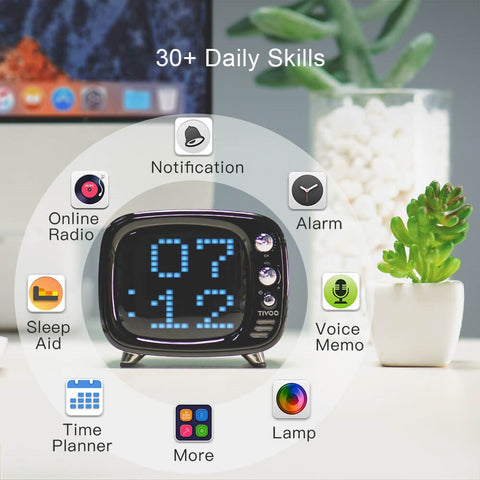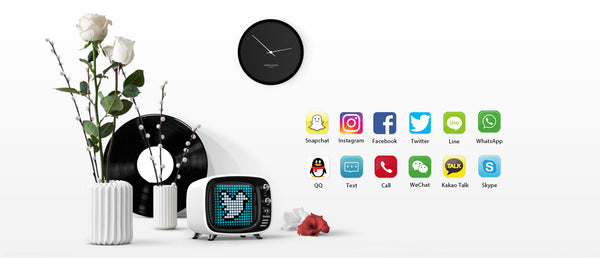 Retro Taste and Elegant Design
Not only it blends modern technology with retro classic aesthetics, but it also combines the latest digital audio technology with the look of retro TV. TV Smart is more than just a piece of retro art, every detail is the result of technical perfection.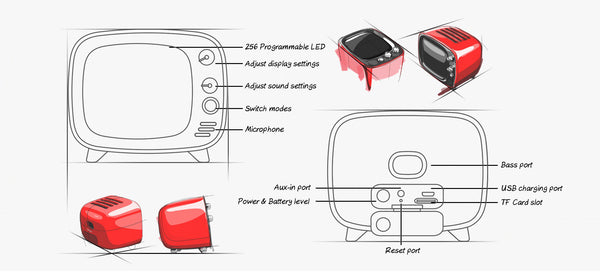 Unique Gift with Premium Gift Package
Still looking for the perfect gift? TV Smart is a great gift with its modern retro design and diverse features. You can even order it in a premium gift-ready packaging.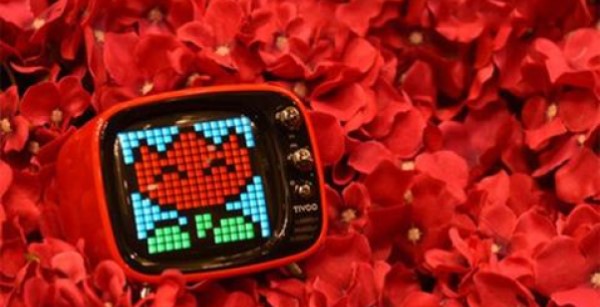 Multiple Colors Available