Small Retro Bluetooth Speaker 
This Mini Retro Desktop Speaker (DT) is your best desktop companion, an amazing gadget that recalls the memory of the classic PC. It is equipped with 10w high-performance drivers, and unique DSP bass boost mode. DT speaker is available in a range of colors and offers numerous useful smart device functions, including classic games, fun tools, and more!
Incredible Fun
Enjoy classic games, remix or record your favorite track with the DJ mixer and audio instruments at your fingertip. Everything is possible through the update APP. The entertainment features of DT offer many ways for you and your friends to have fun.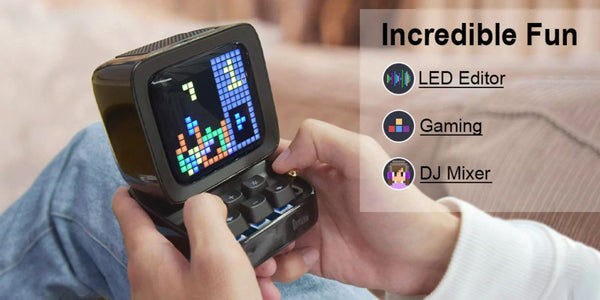 Impressive 360°Surround Sound
Despite its compact size, it delivers an impressive sound quality. DT delivers powerful 360°sound through its fine-tuned driver and mind-blowing bass radiator. The advance acoustic hardware and seamless surround provides an immersive audio experience that covers the whole room and space.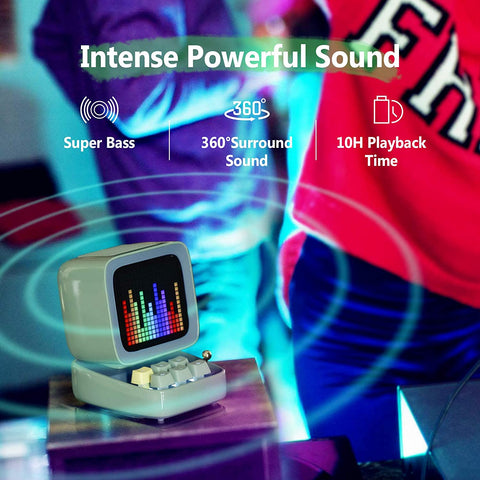 Useful Smart Functions
Let DT help you to manage a perfect day. Is a great desktop companion capable of many useful daily functions and endless entertainments like: Social Media Notifications, Voice Memo, Weather Report, 5000+ Online Radios, Daily Planner and much more to explore.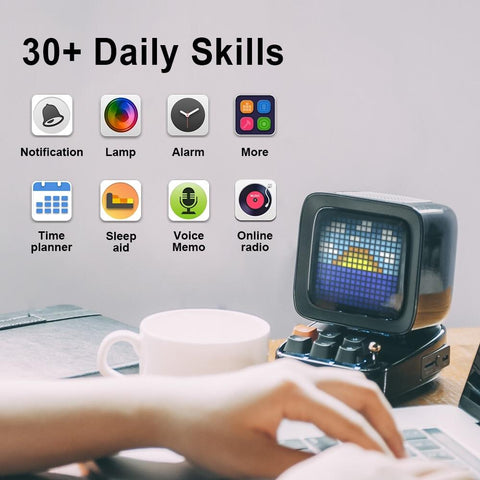 Discover the Pixel Art Magic
DT will spark your imagination. Create pixel art design, animation and display text with a cool background. You can share and interact with other pixel art fans around the world with the free application. Pixel art is simple, Pixel art is fun.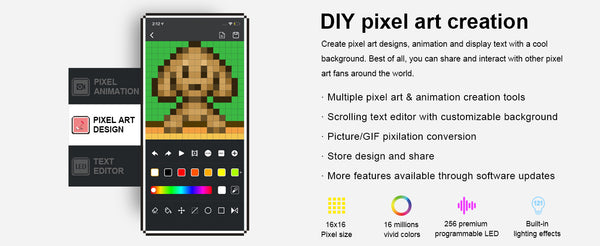 Advance Smart Alarm & Sleep Aid
Improve your sleep experience with the calibrated lighting and sound. You can even customize the wake-up ring by your own voice.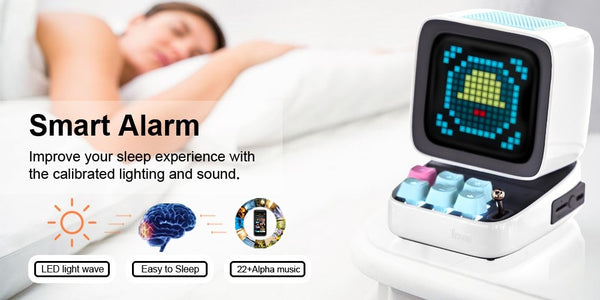 Best Gift Ever
DT with its great audio and versatile functions is the best gift. The premium gift ready packaging and personalized on-screen greetings works great for a birthday/graduation gift as well as other seasonal holiday event. Still looking for the perfect gift for your special one? A special DT for your special one.