This Doll will Help Capture Your Nightmares
Nightmare Catcher Doll is famously known in the TV drama 'It's Okay To Not Be Okay' to help 'Ko Moon-young' catch her nightmares about her past. so she can sleep in peace. This 20cm doll is also a commemorative or collectable must-have doll for all Korean drama fans.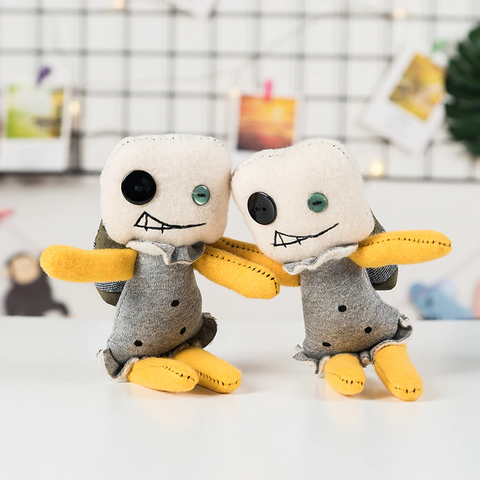 Fret not about allergic reactions and pain!
Ethically sourced. cruelty-free. and made with premium non-allergenic cotton for maximum comfort. All our plushies are free of lint and suitable even for people with allergies.
Ready for Snuggling and Cuddling
Filled with 100% premiumPPcotton
Promotes relaxation with its unbelievably soft material
Allergy-free and asthma friendly
Plushie sizes:
It measures 20 cm in height and may be off by 1-2cm due to the nature of how PP cotton expands and compresses.
Step 1: Use the gentlest cycle available on your washing machine.
Step 2: Wash our plushie in cold water using a mild detergent.
Step 3: If disinfecting is a concern. use warm water or consider using a product like Lysol Laundry Sanitizer. which is safe on both whites and colors. unlike chlorine bleach.
Step 4: Place the plushie in a launderable mesh bags or duvet cover. Padding the drum of the washer with towels can also add another layer of protection. Recommended!
Step 5: Air-drying will be the gentlest choice. and a hairdryer turned on low heat can help to fluff up the fur once the plushie has reached the just-damp stage (think of it as a finishing touch!)