Our Red Mushroom Plush will cast a spell of love and happiness upon you!
What's cuter than our Kawaii Red Mushroom Plus? His cute emotional face will definitely bring a smile to you anytime any day. Soft. squishy. and super cuddly. our plushies are what dreams are made of.
Fret not about allergic reactions and pain!
Struggling to sleep nowadays? Snuggle with one of our plushies for the perfect night's sleep - you might even have to snooze your alarm a few times. The soft and soothing texture helps create a calm and relaxing safe haven.
Super-Cute Mushrooms ready for snuggling and cuddling
A trendy Japanese Kawaii addition to your collection. our plushies' soft texture also has a claiming and relaxing effect to help you sleep better.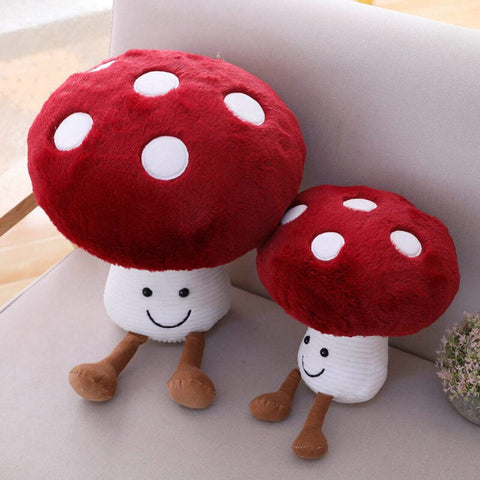 Features
Filled with 100% premium PP cotton
Helps with your sleeping position
Promotes relaxation with its unbelievably soft material
Allergy-free and asthma-friendly
Plushies Sizes:
Measurements may be off by 1-3cm due to the nature of how PP cotton expands and compresses.
Our plushies are carried out with the highest possible quality of workmanship.