Own a Speculator Japanese Sakura Tree with the famous Torii gate in your room all year round

Display this magnificent romantic couple Japanese Sakura (Cherry Blossom) tree. shading the famous 3 Japanese Torii gates in your room. No need to wait until March to see these magnificent Japanese Sakura trees blossom. Now you can see it all year round.


Please note: All building sets do not come with the original box to protect the environment but they do come in separate bags. For further details please see below.*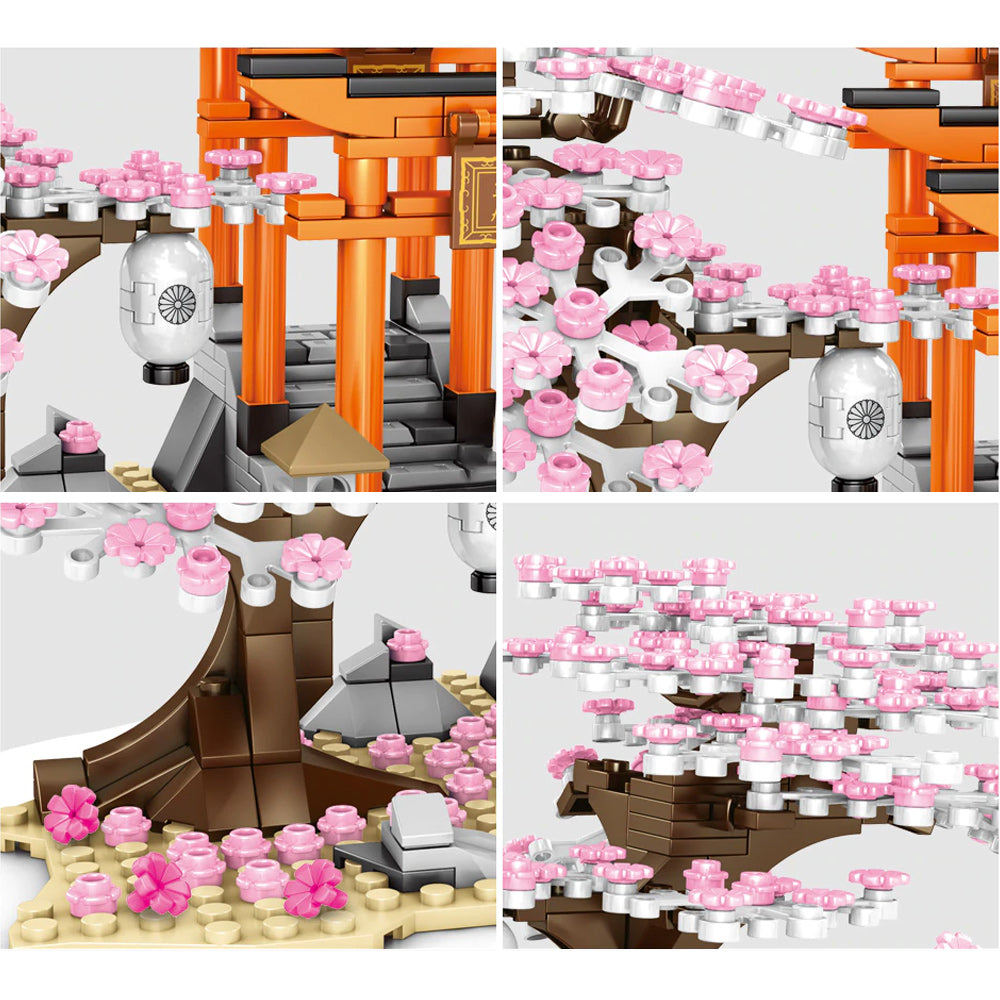 TheSingle Sakura Set: This Japanese Torii Gates & Sakura Trees contains over 630+ pieces.
TheCouple Sakura Set:ThisLight up Romantic Japanese Sakura Treewith a matching set calledJapanese Torii Gates & Sakura Treescontains over 1770+ pieces.
The measurements are 140x140x380mm / 5.5x5.5x14.9in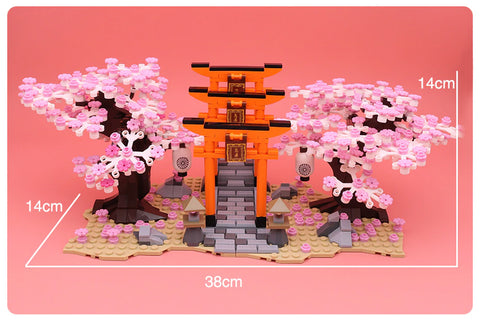 If you are a big fan of Japanese Sakura who lovesthe pandemonium of pink petals. this is a must-have in your room.
Romantic Japanese Sakura Cherry Blossom is made with exquisite details as shown.

Our building blocks are designed with advanced engineering features and challenging task for all fans of challenging built. and still achievable to complete by following the instruction booklet.

Combine this building set with our 'Light up Sakura Cherry Blossom Tree' building set (630 + 1140 pieces in total)!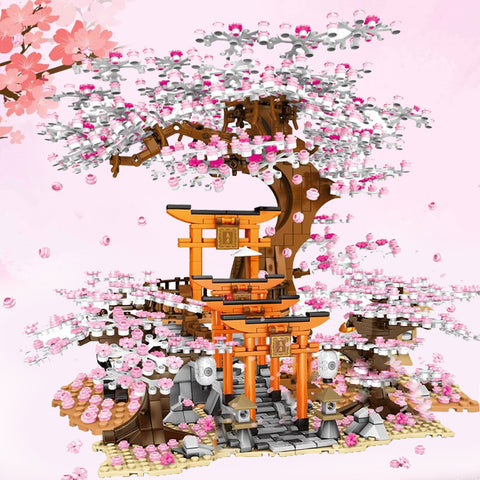 The perfect gift for those who love their crafts!
You will love seeing your family and friends in excitement when they receive our building blocks. leaving an everlasting smile on your loved ones by surprising them with this super innovative and cool building blocks today.

* Our Building Block sets are packaged in safe and secured protective bags. They do NOT come in the original box to reduce the carbon footprint. save the planet and reduce postage cost on your behalf. It will come with all the pieces and a detailed instruction booklet for you to follow along. If there are missing building blocks please contact us via email at info@kawaiies.com with images of the missing pieces from the booklet.
Features
100% premium quality(ABS) plastic
Sharp brilliant colors and solid feel
Challenging and rewarding to stimulate all brains
High-quality durable non-toxic green material
WARNING:CHOKING HAZARD - Contain small parts; not suitable for children under6 years old unless there is adult supervision.
Do you ship worldwide?Yes. we ship to over 300 countries and proud to provide free shipping to the United States. the United Kingdom. Australia. New Zealand. and many countries in Europe.

What are the blocks made from?All our building blocks are manufactured from a High-Quality Premium strong. resilient plastic known as acrylonitrile butadiene styrene (ABS) and will stand the test of time and provide hours of fun building their own creations

Does this help with stress and development?Our building blocks is a great way to relieve stress and engage in meaningful and joyful conversations. As children comment on their building creations. they develop important communication skills including the ability to explain ideas. describe their work. talk about the process and verbalize challenges that they had along the way.
CHOKING HAZARD: Small parts. Not for children under 6 years old