Free Fast Tracked Shipping (4-7 days)
Start your morningwith refreshed. vibrant and healthy skin.
Get clear. smooth. glowing skin
Tone & contour face
Reduce blemishes. spots & redness
Rejuvenate and glow
Our popular Gua Sha Jade Roller tightens and revitalises the face using the benefits of authentic Gua Sha Rose Quartz.
Detoxify and Increase Hydration
The Sleek Skin Gua Sha Face & Eye roller is sturdy allowing massaging on wrinklesandcreates a smoothand silky skin surfacetohelp eradicate morning puffiness.
Refreshing theskinwhile the cool jade stoe constricts blood vessels to promote healthy glowing skin.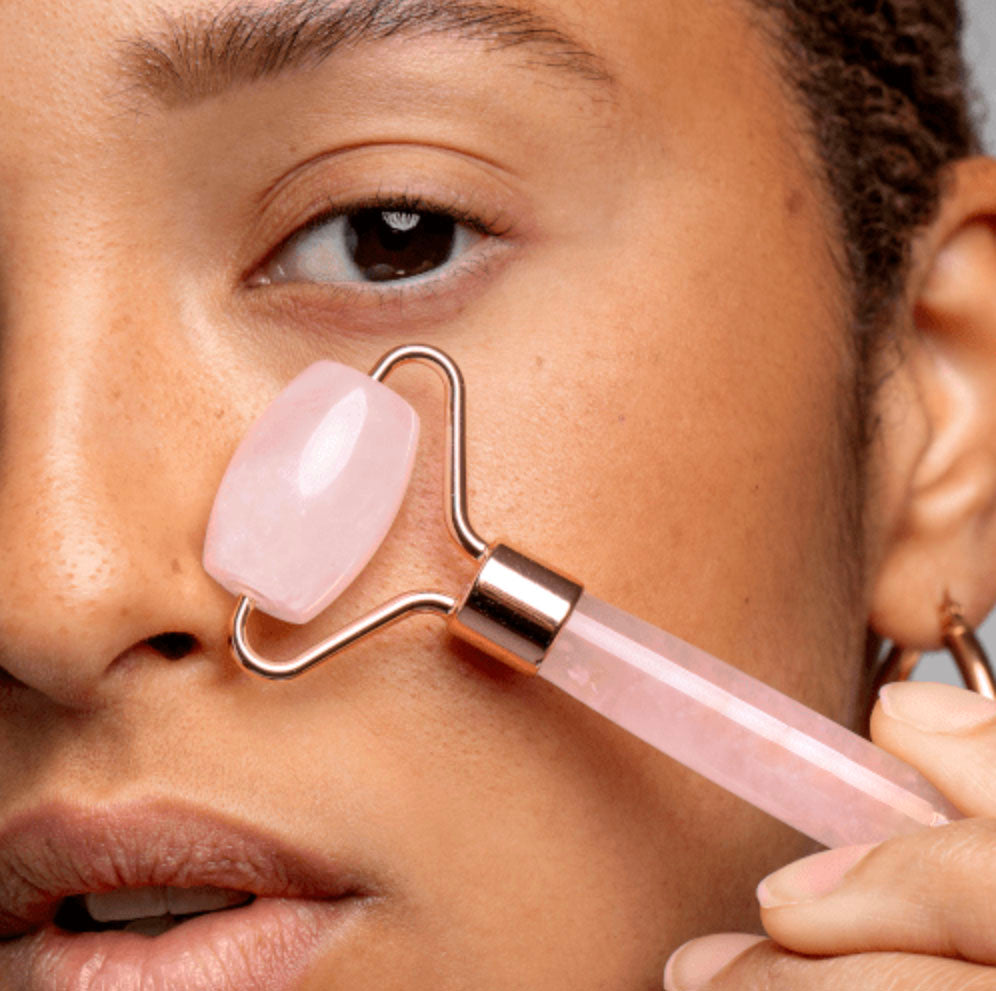 How to use
Apply 1-2 drops of a serum or cream to each area of the face and spread around. (You can use moisturiser or cleanser also)
Massage firmly in upward and circular motions. for a few minutes on each are of the face. Or if you have specific areas of concern you can target them.
The wand is waterproof so you can rinse under water to clean it when needed.
TIP: For an extra relaxing routine. you can put your wand in the fridge for 5-10 mins and the Gua Sha stone will be cold on the face. this is perfect for the mornings to de-puff under the eyes and cheeks!