OurPost Pregnancy Braprovides thebest support with ultimate comfortfor growing. pregnant and breastfeeding bodies.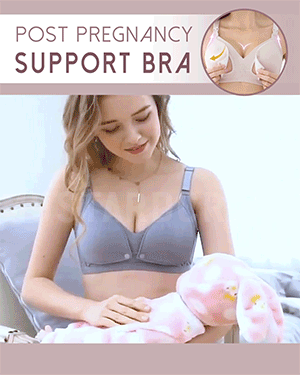 This well-fitting wireless braaccentuates your breastsforward and together. With stretchy fabric thatprovides room for movement. you can nowstay comfortablewhile your breasts get used to the milk supply eventually drying up.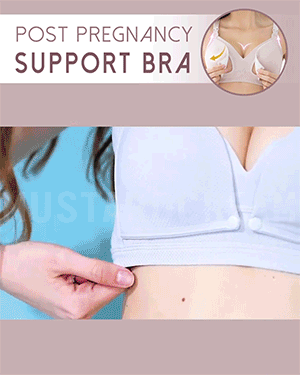 Itlifts and supportsusing light molded cups. wide side wings. thick back closure. cushioned straps. and soft fabric toprevent saggy boobsduring feeding and weaning period.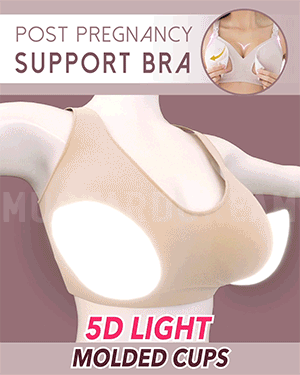 Best of all.withfront clip and buckle design which make breast-feeding way easier.you can nowunclip or pull-over the braONE HANDED!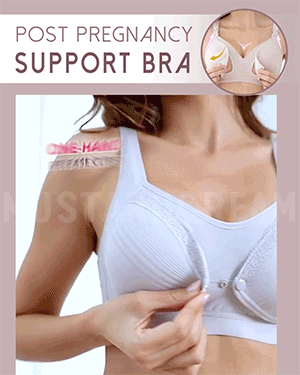 FEATURES
Comfortable
It lifts and supports using soft fabrics. molded cups. thick back closures. and wide cushioned straps to prevent saggy boobs.
Supportive
It prevents sagging breasts after baby graduates from bread feeding. and helps to keep an upright postureto relax pressure from your shoulder.
Nursing & Pumping with ease
Easily unclip or pull overthe bra one-handed to give your baby easy access.

Full Coverage
Light molded cups helps to cover nursing pads and nipples that may be a bit larger than before.

Stretchy & Breathable


Also provide perfect fit for big busted women.
Easy to wash
Perfect for everyday wear under T-shirts.
SPECIFICATIONS
Color: Beige. Dusty Pink. Blue. Mint. Grey
Size:S. M. L. XL. XXL
Materials: 70% Cotton. 20% Nylon. 10% Spandex
PACKAGE INCLUDES
1 x Post Pregnancy Bra