Endless bubble-blowing fun! 🧸🎉🎉🎉
It can produce a lot of colorful small bubbles and large bubbles. Put the small bubbles inside of the large, which is very cool and special.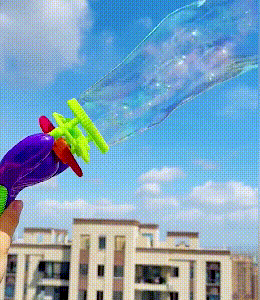 Bubbles have prices, happiness is priceless!  No matter adults or kids, they are always excited when they see bubbles. Bubbles can make the activities impressive.
Creative "Bubble in Bubble" Design
The bubble wands of these kids' bubble guns are in a special design, making a lot of small bubbles in large bubbles. Kids and toddlers won't easily get bored with our bubble toys. They will feel surprised and excited when they successfully make a lot of fantastic bubbles. The "bubble in bubble" shape will bring more fun than other normal bubble guns.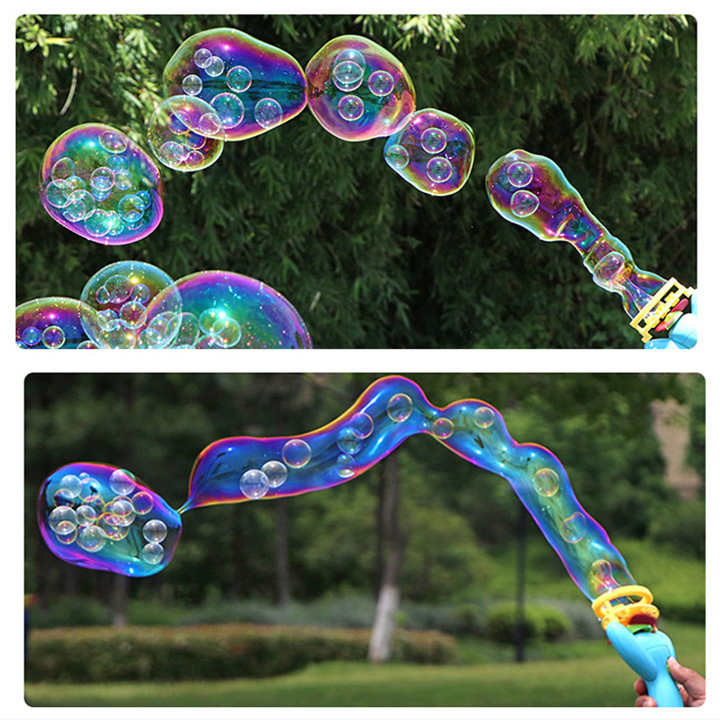 Perfect Bubble Toys Gift
This bubble machine will be your kids' best friend as well. Perfect bubble toy gift for children's parties, birthday parties, baby baths, park, backyard, photo scenes, performance stages, wedding ceremonies, picnics, BBQ, etc.
It's sure to keep kids and pets entertained for hours! And whether you're celebrating a birthday party, wedding, or other occasion, bubbles are just what you need to bring the party to life. Your pet will also fall in love with its new toy.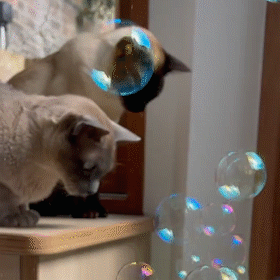 High Premium and Safe Material
This bubble machine is made from high-quality ABS plastic with smooth edges and totally non-toxic elements of solution.100% kids' friendly,safe bubble toys for your kids and pets!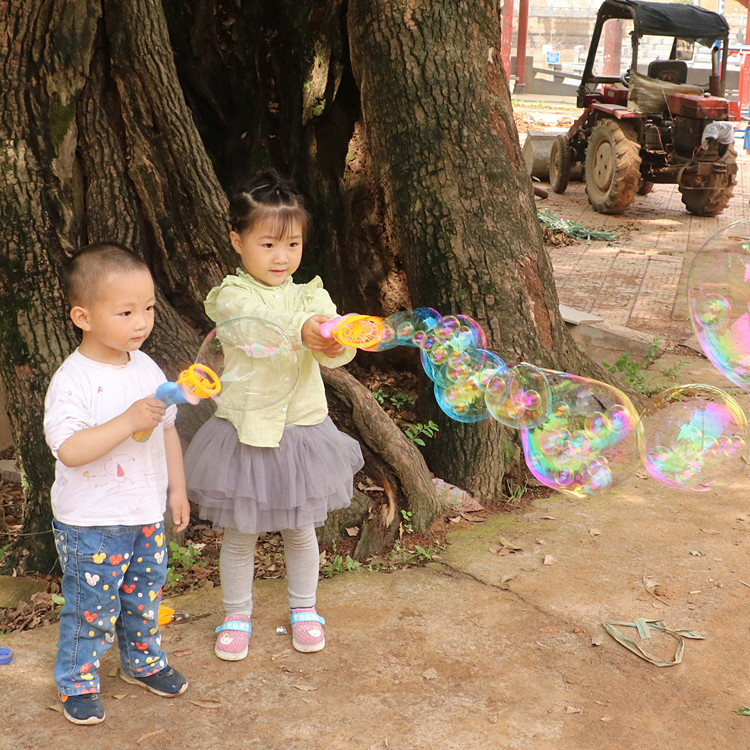 STRONG & DURABLE 
Made using strong, high quality materials, the bubble machine will prove to be durable and long-lasting - so you can buy it once and enjoy for years.
Our Colorful bubble machine is easy to attach and use, using 3 AA batteries (batteries are not included). Pour the bubble water into the complimentary plate, dip the bubble gun in the bubble water and press the switch.enjoy their bubble time.