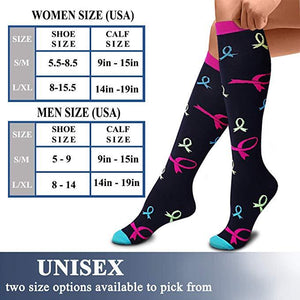 Perfect for a whole week without daily wash. It is ideal for those who sit for long period during travel or at work, provide mild squeezing of warmness and enhance blood circulation in your legs.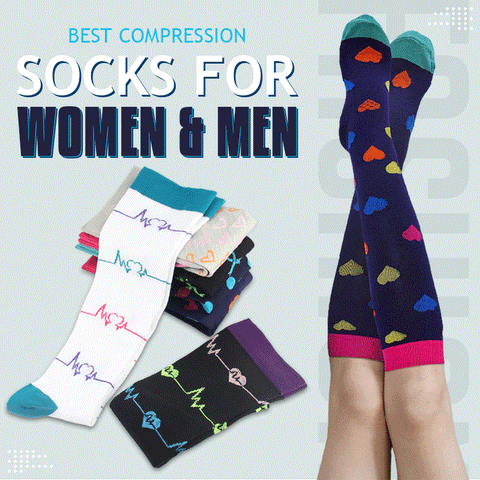 If you're looking for soft, stretchy, incredibly comfortable socks with the benefits of mild compression,our compression socks can help you .

Main Features
Multicolor Combo
You get a color combination of your choice. Perfect for a whole week without daily wash. You are getting an amazing offer to keep your feet stay with optimal compression all the time! High quality stitched & Easy to get on even though they are compression socks!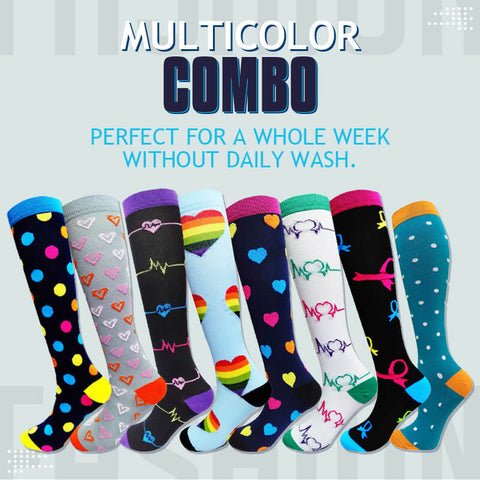 Compression Benefits
Targeted compression zones provide varying levels of support from moderate to extra firm. Help relieve pain & discomfort related to plantar fasciitis, a LONG TERM Solution no overnight quick fix. These are designed to promote blood circulation and oxygen flow preventing cramping, fatigue, swelling and helps in muscle recovery, spider, varicose veins and diabetic.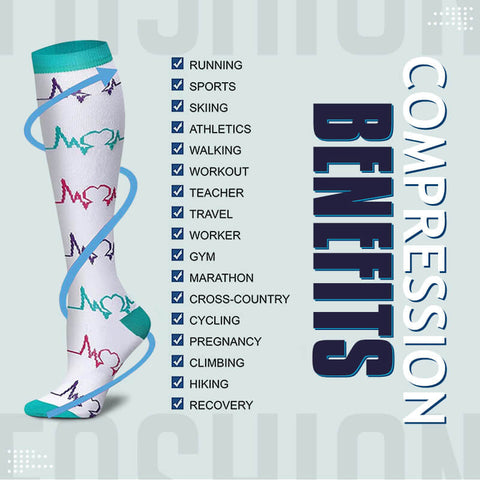 Comfortable Material
This knee high compression socks' material are
upgraded with nylon percentage from 40% to 85%, Delivers 360-degree stretch for greater flexibility and durability.
Breathable high performance fabric keeps an optimal temperature.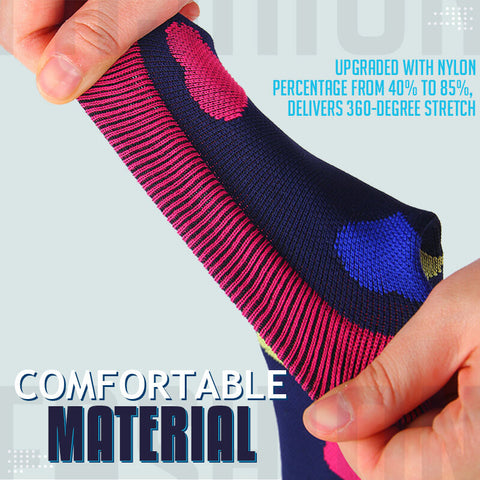 Great Gift Idea
If you are struggling with a gift idea to a loved one or a casual friend, this is will reduce your anxiety. Great gift choice for joggers, athletes, workout fanatics, office workers, ok..can we just say whoever use their leg extensively.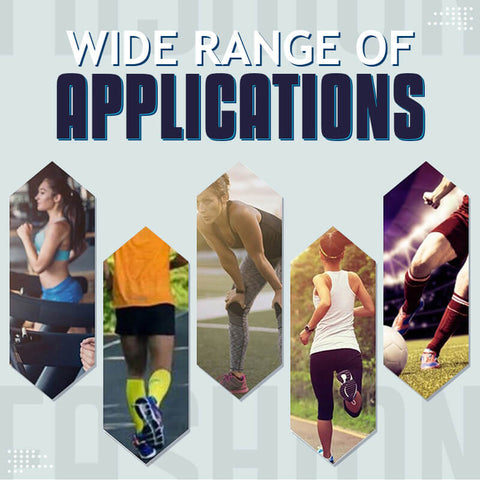 Specifications
Product Weightï¼?/strong>87G
Materialï¼?/strong>Nylon